Giving a Final Notice to a Debtor
An effective Final Notice or Overdue Account Letter is an essential component of every business' Debtor Management Procedure.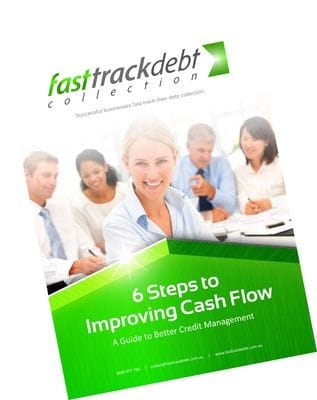 For a free Sample Debtor Management Procedure download our "6 Steps to Improving Cashflow: A Guide to Better Credit Management"
Your Overdue Account Letter will be more effective if you make business contracts that:
Include a right to recover enforcement costs in addition to the debt, should external collection action be required,
Create personal guarantees and other security for payment over land and personal property.
When a debtor becomes aware that you intend to invoke these rights it will often prompt them to reprioritise their liabilities and make payment to your business.

Effective Business Contracts are the difference between getting paid and not getting paid when a problem arises.
If your business does not already make everyday contracts incorporating comprehensive Terms & Conditions of Trade specific to your business we recommend you consider using a TradeSafe Contract Package.
These comprehensive contract documents and simple guide to using them will help you to maintain reliable cash flow and increase the value of your business. Find out more...
If you have any questions please do not hesitate to call us on 1300 530 743
We will gladly take the time to discuss your business and answer your questions.